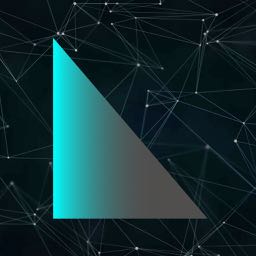 Resonance and reverb removal with automatic room size detection
Works in
Final Cut Pro
Logic Pro
GarageBand
Premiere Pro
Audition
DaVinci Resolve

Pro Tools
on
Apple
and Intel processors
Resonance and reverb removal with automatic room size detection
Works in
Final Cut Pro
Logic Pro
GarageBand
Premiere Pro
Audition
DaVinci Resolve

Pro Tools
on
Apple
and Intel processors
Accurate Echo and Reverb Removal
DeRoom is an AI-based audio plug-in to reduce or remove reverb and room resonances in real-time. An artificial neural network has been trained on many different room scenarios in order to be able to separate direct sound from reflection components. Reverb tails and echos are automatically detected and then suppressed or removed entirely. DeRoom is perfectly suited to increase the quality and intelligibility of speech which has been recorded in very reverberant environments.
Increase Speech Intelligibility
DeRoom will instantly improve dialogue which has been recorded in a sub-optimal environment and can immensely increase the perceived speech quality. No matter whether the speaking person is recorded in a living room or even a huge church – the room echo and reverb will be analysed and automatically eliminated!
Automatic Configuration
No need to estimate and set room timing constants by hand. The algorithm will figure it out internally in an automatic fashion. Only set the reduction amount and let the neural network remove the unwanted reverb.
How do I install

DeRoom?
DeRoom is available via FxFactory, an app store for visual effects, audio plugins and apps:
Click the button below to download and install DeRoom through FxFactory:
More audio plugins by
Accentize
Dramatically improve any speech recording
Version History
The latest version of DeRoom is 2.0.3. We recommend that you install DeRoom only via
FxFactory
. Should you need to install any version of DeRoom manually, please use the links below.
DeRoom 2.0.3
Requires macOS 12.6 or later, and FxFactory 8.0.7 or later
Please note that our products will not work unless FxFactory is available on the system. Double-click the downloaded file to complete the installation.