The Glow Reinvented
Works in
Final Cut Pro
Motion
Premiere Pro

After Effects
on
Apple
and Intel processors
Glows, reinvented
Hawaiki Super Glow is a powerful new glow plug-in for Final Cut, Motion, Premiere Pro and After Effects that reinvents the glow and takes it to an entirely different level.
We wanted to look at the whole glow concept and see just how far we could advance it in terms of the science and the functionality and we think we've come up with something genuinely unique. The glow technology used here offers both impressive photorealism and countless ways of producing some really dramatic looks.
Key Features
Advanced exponential glow algorithm comprising six independently adjustable glow elements.
Extensive toolset for isolating and refining the area to be glowed, including alpha, luminance, channel operations, matte tools and a powerful HSV keyer option.
Multiple options for adjusting the spread, falloff and intensity of the glow.
A rich set of options for adding color to the glow including a great-looking chromatic aberration.
Sophisticated and powerful range of blending and compositing options.
High Quality, Fast and Super Fast processing options optimized for quality and performance.
Fully HDR compatible.
How do I install

Hawaiki Super Glow?
Hawaiki Super Glow is available via FxFactory, an app store for visual effects, audio plugins and apps:
Click the button below to download and install Hawaiki Super Glow through FxFactory:
More visual effect plugins by
Hawaiki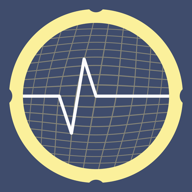 Dead pixels restored automatically
Versatile split screen animations
Version History
The latest version of Hawaiki Super Glow is 1.0.1. We recommend that you install Hawaiki Super Glow only via
FxFactory
. Should you need to install any version of Hawaiki Super Glow manually, please use the links below.
Hawaiki Super Glow 1.0.1
Required for Macs with Apple M1 processor and Final Cut Pro 10.5.3
Please note that our products will not work unless FxFactory is available on the system. Double-click the downloaded file to complete the installation.