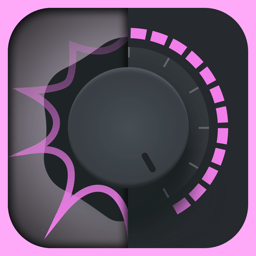 Remove plosive sounds from videos and podcasts
Works in
Final Cut Pro
Logic Pro
GarageBand
Premiere Pro
DaVinci Resolve
Audition
on
Apple
and Intel processors
PopRemover AI 2
Remove plosive sounds from videos and podcasts
Works in
Final Cut Pro
Logic Pro
GarageBand
Premiere Pro
DaVinci Resolve
Audition
on
Apple
and Intel processors
Automatically Remove Plosive Noises
Plosive noises are caused by a blast of air hitting the microphone, often after sounds like "p" and "b". It sounds like someone has bumped into the mic, and it's a common problem in podcasts and voiceovers. PopRemover AI 2 intelligently targets and removes only this problematic plosive noise, leaving the voice intact.
Advanced AI
If you are an experienced audio engineer, you can carefully work on each plosive noise and try to improve it. But it is a time-consuming process. PopRemover AI 2 uses AI to remove these plosive noises automatically.
Simple UI, Realtime Playback
PopRemover AI 2 has a simple, friendly UI that's designed with video editors and podcasters in mind. There are powerful controls available if you want them, but you can almost always get good results just by adjusting a single knob. Best of all, PopRemover AI 2 processes your audio in realtime - no need to wait for rendering or leave your NLE or DAW to go to another app.
What's New in PopRemover AI 2
New, more powerful plosive removal
Faster performance overall
Fixes issue with sync/latency issues in playback at high strength
Improvements to the Low, Mid, and High knobs that allow you to more accurately target specific frequency ranges for plosive removal
Designed to work with AudioDenoise AI in cases of extreme noise.
The latest version runs natively on Macs with Apple silicon. Please restart your Mac to take advantage of improved performance on M1 Macs after upgrading from previous versions.
Version History
The latest version of PopRemover AI 2 is 2.0.2. We recommend that you install PopRemover AI 2 only via
FxFactory
. Should you need to install any version of PopRemover AI 2 manually, please use the links below.
PopRemover AI 2 2.0.2
Requires macOS 11.5.1, restart your Mac to enable native support for Apple silicon
Please note that our products will not work unless FxFactory is available on the system. Double-click the downloaded file to complete the installation.