Featured in this story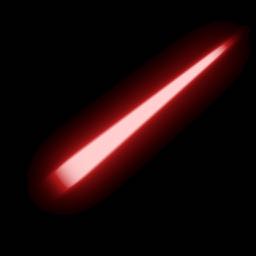 Animated laser beam
Rebel Plans - Star Wars Stop Motion Music Video
We caught up with Aaron from AEW Media Productions to ask him about what went into creating the short film Rebel Plans and how FanFilmFX plugins were utilized in the process.
What was the goal of the project?
Rebel Plans began its life as a class project for two separate OCADU (Ontario College of Art and Design University) courses. The goal of the project was to utilize my editing and FX skills and produce something exciting and fun for people to watch.
How much time did you have? What tools / Workflow did you use?
Before I began the filming of the sequences with lasers I searched around the internet for FX plugins. I liked the look of FanFilm FX's Blaster Bolt so I got it. The stop motion sequences took approximately 8 weeks. I used Adobe Premiere, After Effects and FCP X.
The Blaster Bolt Plug-in was a breeze to use especially after seeing the video tutorials. It was easy to play with and I immediately knew what I could do with it. The ability to use the perspective tool allowed me to animate both the Storm Trooper and Princess Leia figures head on.
I was able to complete the FX sequences in a few separate sessions. It took approximately 10-20 minutes for each scene using Blaster Bolt so ultimately I had the lasers finished very quickly. There are 17 sequences that use the Blaster Bolt plugin with over 106 shots fired in total, so the effect was put to good use.
Rebel Plans is my first short film release. I am currently working on some ideas for my second film.
Blaster Bolt for FCP X, Premiere Pro, AE and Motion
Animated blaster bolt/laser beam for use in your Star Wars inspired film.
Saber Blade for FCP X, Premiere Pro, AE and Motion
2-point lightsaber creator for use in your Star Wars inspired film.
Our names are Alex (age 12) and Ben (10). We are fans of Star Wars, Star Trek, James Bond, The Matrix, Ghostbusters, Back to the Future, Futurama, & the Marvel Cinematic Universe.
We've been making our own fan films for a few years now and recently started designing VFX plugins with the help of our dad Tim Dashwood.
So far we have released a few of our Star Wars plugins but there are many more to come, including those inspired by our favourite movies.
---
Star Wars, the Star Wars logo, all names and pictures of Star Wars characters, are registered trademarks and/or copyrights of Lucasfilm Ltd., or their respective trademark and copyright holders.