Featured in this story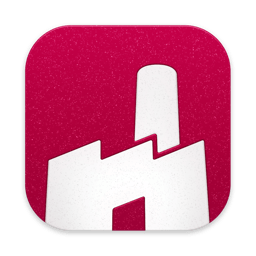 Visual effects, audio plugins and apps for video creators
FxFactory 7: GPU Acceleration for Premiere Pro Users
FxFactory 7 brings benefits in performance and usability to our plugins in all video apps, with a special focus on Premiere Pro. As with all new versions of FxFactory, this is a free update.
tl;dr
Read on for more details on GPU acceleration in Premiere Pro, but if you have time for nothing else:
FxFactory 7 is a free update for all users running macOS 10.12 Sierra or later.
Performance and UI improvements in all video apps.
Blazing fast renders in Premiere Pro CC 2017 version 11.1 or later by supporting Mercury Playback Engine GPU Acceleration via OpenCL or Metal.
The Mercury Playback Engine in Premiere Pro
All recent versions of Premiere Pro provide GPU acceleration through the Mercury Playback Engine. Most recent graphics cards are supported, while a "Software Only" setting remains available as a fallback for those days when the graphics hardware seems not to be cooperating.
On the Mac, Premiere Pro currently supports GPU acceleration via OpenCL or Metal, two of the most widely adopted graphics technologies on the platform. To view and change the current Mercury Playback Engine setting, look under the File menu for the Project → General command:
GPU Acceleration options are available near the top of the Project Settings window, under the General → Video Rendering and Playback section:
OpenCL is the default setting on most configurations, as it currently provides the best balance between performance and compatibility with the widest variety of third-party products. If you are currently running macOS 10.12 Sierra, we recommend OpenCL as it happens to provide the best performance as well, i.e. the quickest renders.
Less time for coffee?
FxFactory 7 supports GPU acceleration through Metal as well. Metal is Apple's newest graphics technology, and if your system is running macOS 10.13 High Sierra and Premiere Pro CC 2018, Metal will give you the best performance. Unfortunately, few other third-parties outside FxFactory support Metal GPU acceleration in Premiere Pro, and you may have to factor those other plugins into your decision. No matter what tools you depend on, either OpenCL or Metal will provide a great boost to your workflow. While we observed a 5-10% advantage of Metal over OpenCL on macOS 10.13 High Sierra, both GPU acceleration options are up to 10x faster than "Software Only".
Most of our products become GPU accelerated in Premiere Pro simply by upgrading to FxFactory 7, at no extra cost. Some will demonstrate a more dramatic jump in performance than others, such as our Wipology transitions.
Mercury Engine GPU acceleration is supported on Premiere Pro CC 2017 version 11.1 or later. We highly recommend Premiere Pro CC 2018 as it provides better performance, better compatibility with macOS 10.13 High Sierra, and is is a free update for all Creative Cloud users.
We hope you will enjoy these new features, and thank you for choosing FxFactory.