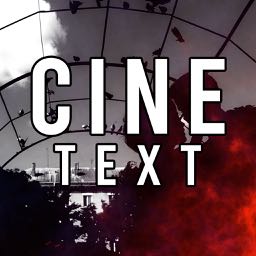 Stackable, animated titles inspired by feature films and TV shows
Works in
Final Cut Pro
on
Apple and Intel processors
Stackable, animated titles inspired by feature films and TV shows
Works in
Final Cut Pro
on
Apple and Intel processors
More visual effect plugins by
CineFlare
Looking for an older version of CineText?
The current version is 2.0.3, and we recommend that you install CineText via
FxFactory
. Should you need to install current or older versions of CineText manually, please use the links below.
CineText 2.0.3
Requires Final Cut Pro 10.4.7 (or later) and macOS 10.14.6 (or later)
Please note that our products will not work unless FxFactory is available on the system. Double-click the downloaded file to complete the installation.