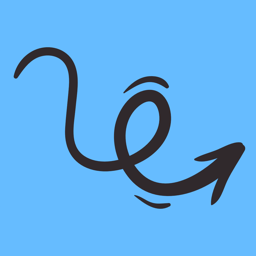 Animated arrow templates with built-in object tracking
Works in
Final Cut Pro
on
Apple
and Intel processors
Animated arrow templates with built-in object tracking
Works in
Final Cut Pro
on
Apple
and Intel processors
Different handmade styles are perfect for pointing out any part of your video! You don't have to be Cupid 💘 to shoot these animated arrows. Hit the 🎯 with any of these 101 animated arrows built exclusively for
Final Cut Pro
. Arrow Pop is the perfect tool for everyone out there looking for a fast and simple way to add animated arrows to any video without wasting precious hours and dollars.
How do I install

Arrow Pop?
Arrow Pop is available via FxFactory, our free application to manage and install visual effect plugins and apps. Please make sure that the latest version of FxFactory is installed on your system:
Once the installation is complete, click the button below to download and show Arrow Pop in FxFactory, and begin using it in all supported video apps:
More visual effect plugins by
Stupid Raisins
Version History
The latest version of Arrow Pop is 2.2.0. We recommend that you install Arrow Pop only via
FxFactory
. Should you need to install any version of Arrow Pop manually, please use the links below.
Arrow Pop 2.1.4
Requires FxFactory 7.2.4 or later, macOS 10.14.6 or later
Arrow Pop 2.1.1
This version requires macOS 10.14.6 or later and Final Cut Pro 10.4.7 or later
Please note that our products will not work unless FxFactory is available on the system. Double-click the downloaded file to complete the installation.