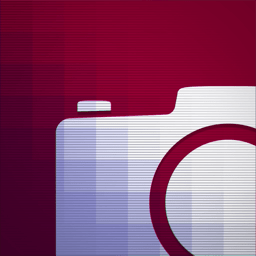 Slideshows in wide gamut HDR with AI-driven pan and zoom
Works in
Final Cut Pro
Motion
Premiere Pro

After Effects
on
Apple
and Intel processors
Slideshows in wide gamut HDR with AI-driven pan and zoom
Works in
Final Cut Pro
Motion
Premiere Pro

After Effects
on
Apple
and Intel processors
Slideshows Made Easy
Select your photos and let Photo Montage do the rest, with 100+ presets to match the look of your projects.
Rearrange and set custom duration through a simple, intuitive UI:
What's new in this version?
AI-driven Pan and Zoom identifies the prominent regions in your photos to create natural animations.
Multiple transitions can be used within the same slideshow, allowing you to assign a specific transition to each photo.
Wide Gamut HDR support for the highest output quality at every step.
Effects and transitions have been greatly improved, allowing for more randomization to create better animations.
GPU acceleration using Metal.
Key Features
No keyframes required! Set a duration for each photo and the transition effect, and leave the hard work to the plug-in.
No need to edit your timeline just because you changed the order in which photos appear.
JPEG, PNG, PSD, OpenEXR, HEIC and more formats supported.
More than a hundred presets included to help you match the look of your projects.
Built-in motion blur creates high-quality animations at any frame rate.
How do I install

Photo Montage?
Photo Montage is available via FxFactory, our free application to manage and install visual effect plugins and apps. Please make sure that the latest version of FxFactory is installed on your system:
Once the installation is complete, click the button below to download and show Photo Montage in FxFactory, and begin using it in all supported video apps:
More visual effect plugins by
FxFactory
Version History
The latest version of Photo Montage is 3.0.2. We recommend that you install Photo Montage only via
FxFactory
. Should you need to install any version of Photo Montage manually, please use the links below.
Photo Montage 3.0
Requires macOS 11.5.1 (or later)
Please note that our products will not work unless FxFactory is available on the system. Double-click the downloaded file to complete the installation.